Regular price
$239.99 USD
Regular price
Sale price
$239.99 USD
Unit price
per
Sale
Sold out
View on Amazon
Brand: Blue Whale
Color: Noble Black
Features:
𝙄𝙣𝙣𝙤𝙫𝙖𝙩𝙞𝙫𝙚 𝙐𝙥𝙜𝙧𝙖𝙙𝙚, 𝙀𝙭𝙩𝙧𝙚𝙢𝙚𝙡𝙮 𝘾𝙤𝙢𝙛𝙤𝙧𝙩𝙖𝙗𝙡𝙚- The newly launched handbrake-type linkage armrest can adjust the angle you need to lie down through the handbrake, and the soft armrest can follow your body always, providing you with a unique and comfortable experience. Flexiable padded headrests and massaging lumbar pillows gently support your body at all times, creating a 4D-wrapped sitting feeling.
𝙈𝙪𝙡𝙩𝙞𝙥𝙡𝙚 𝘼𝙙𝙟𝙪𝙨𝙩𝙢𝙚𝙣𝙩- Gaming Chair with Footrest allow 360°Swivel and move; 7in Height Lift Adjustment ; Backrest and Armrest Linkage System to Lock Backrest and Armrests at Any Angle, Adjustable to 155° to recline; Wider Upholstered Armrests, PU leather wrapped is skin-friendly and elegant. Anyone can adjust to their liking and use our computer gaming chairs comfortably, a boon for sedentary parties.
𝙀𝙭𝙘𝙚𝙡𝙡𝙚𝙣𝙩 𝘾𝙤𝙢𝙛𝙤𝙧𝙩, 𝙎𝙪𝙥𝙚𝙧 𝘼𝙨𝙨𝙞𝙨𝙩𝙖𝙣𝙘𝙚- widened and thickened memory foam seat cushion, disperse waist and hip pressure, medium softness is more suitable for concentrating on office games. The high-quality PU leather wraps the entire throne, which is memorable in both appearance and skin experience. Lying at a large angle of 90 degrees to 155 degrees, and the freely retractable pedals, make the chair turn into a bed in one second.
𝙎𝙩𝙖𝙗𝙡𝙚 𝙖𝙣𝙙 𝙍𝙚𝙡𝙞𝙖𝙗𝙡𝙚- Massage gaming chair recliner use metal base, class-3 explosion-proof gas lift and mute PU caster. Reinforced metal base not only perfectly balanced but also strong bearing capacity, bearing 350LB. Class-3 explosion-proof gas lift , the best class for stability and safety, adjustable length meets your different needs for the chair height. PU casters are durable yet wooden floor friendly.
𝙌𝙪𝙞𝙘𝙠 𝙄𝙣𝙨𝙩𝙖𝙡𝙡𝙖𝙩𝙞𝙤𝙣- The package contains detailed graphic installation instructions, as well as all accessories and tools. Contact the seller to get an installation video, helpping you to quickly complete the seat installation. For any quality problem, Blue Whale provides a 30-day money-back guarantee and free replacement for damaged or defective parts within 12 months.
model number: 8753
Part Number: 8753
Package Dimensions: 32.0 x 22.9 x 12.8 inches
Share
View full details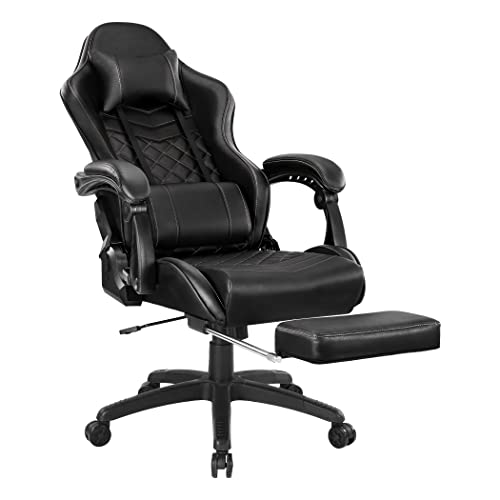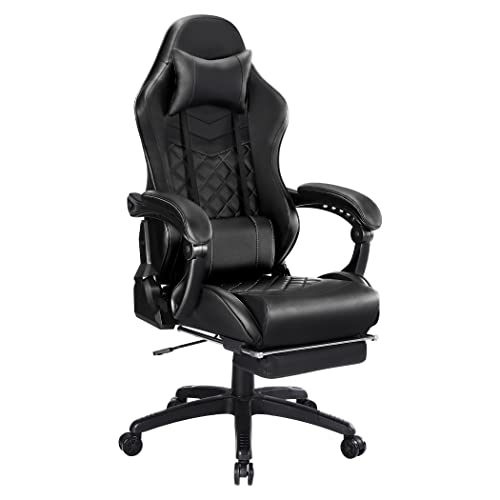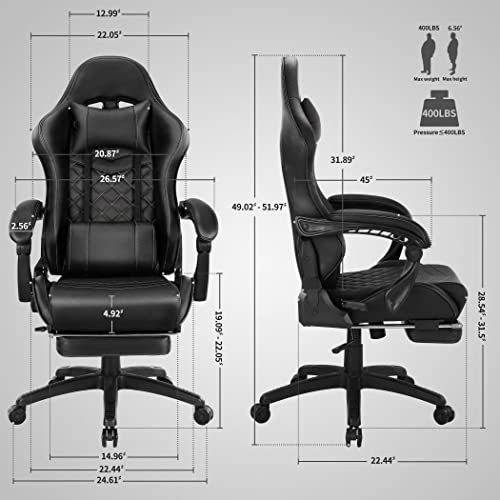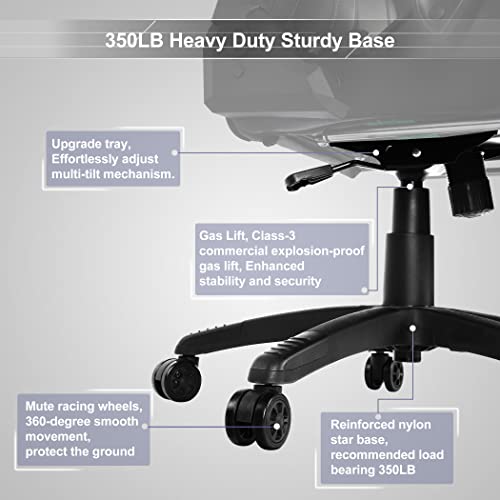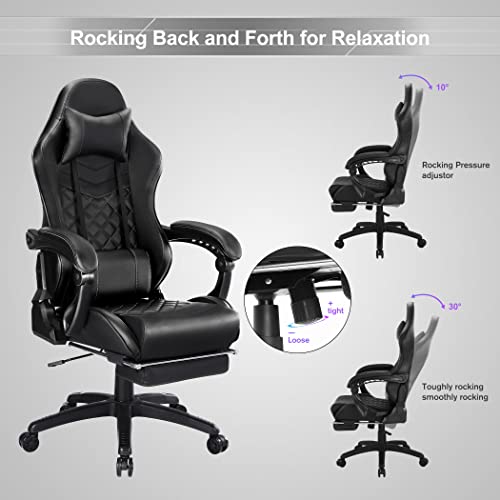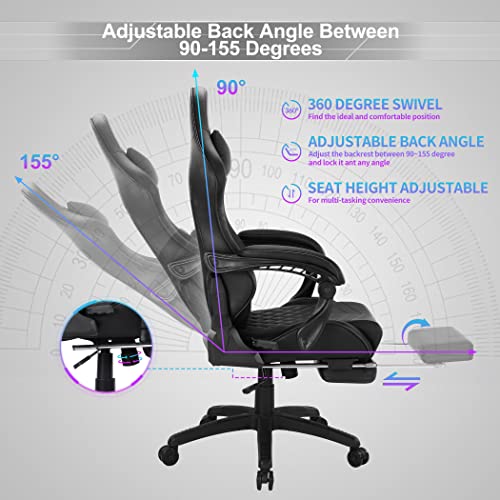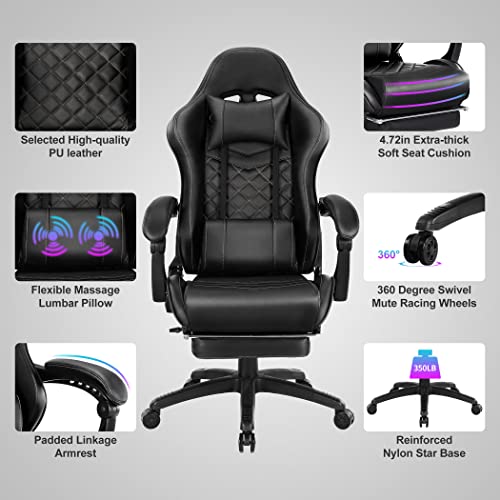 Feel free to contact us with any questions or thoughts :)