Regular price
$89.99 USD
Sale price
$79.99 USD
Unit price
per
Sale
Sold out
View on Amazon
Brand: Refutuna
Color: Titanium
Features:
Meet Daily Needs - 17.7 x 12 x 3.1 inches backpack, fits many 16" screens, most 15.6" screens. Inside, there are multiple storage pockets to keep things organized. The outer waterproof hard case and anti-theft custom lock protects the precious items inside. (Note: computer compartment size is 16.14 x 10.43 x 1.18 inch. For gaming computers, be careful not to exceed the dimensions of the computer compartment.)
Classic Backpack Material - Front PC&ABS hardshell is waterproof and scratch-resistant. Back shock-absorbing pearl cotton helps to relieve the pressure on your shoulders and stay comfortable. The polyester lining is durable and soft, both preventing the fabric from fraying and protecting your computer from scratches. And together they protect your computer from accidents and drops.
Convenient USB Port - A type-A and a type-C, two different usb charging ports to meet your different needs. By using it, you can quickly charge your phone and other devices on the go. And you don't have to worry about connecting multiple mobile devices with different interface types. When using the charging port, note that USB-A male corresponds to USB-A female, and USB-C male corresponds to USB-C female. Do not cross connect Type A and Type C.
Facilitate Business Travel - The 180-degree opening of the backpack allows you to quickly pass through TSA security checkpoints. And a customs code lock keep your luggage safe when you briefly leave the pack during your trip.
After-Sales Service - We are committed to providing each customer with the highest standard of customer service and top quality goods, if you are not satisfied with our product or service for any reason, please feel free to contact us by email.
Part Number: 1
Details: Hardshell laptop backpack External Size: 17.7"H x 12"W x 3.1"L(approx value). Computer compartment size: 16.14 x 10.43 x 1.18 inch Color: black, silver, titanium Material: polycarbonate, oxford, polyester, shock-absorbing pearl cotton Features - Breathable, comfortable material. - Waterproof hard shell for protection. - Computer compartment, anti-theft pocket, multi-layer storage. - Two external USB charging port with cover(type-A, type-C). - 180 degrees opening design. - Customs code lock. Application: Business commuting, leisure, daily work, travel, school...
EAN: 5058317905131
Package Dimensions: 17.2 x 12.0 x 5.0 inches
Share
View full details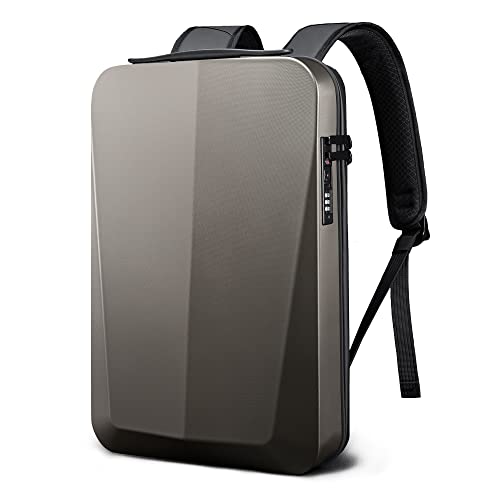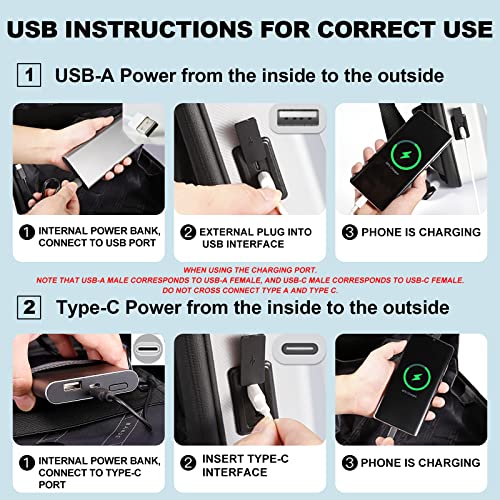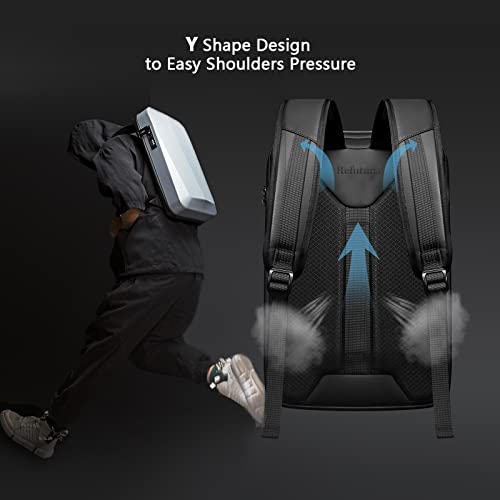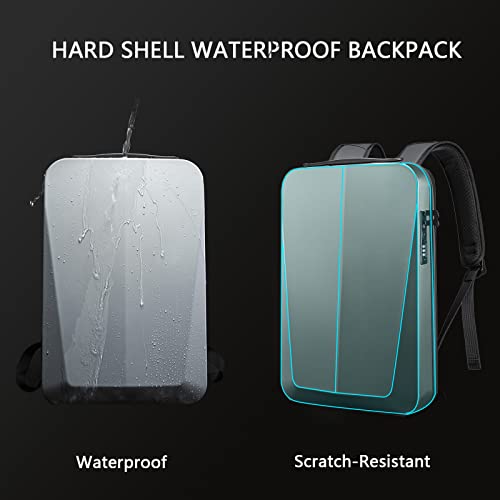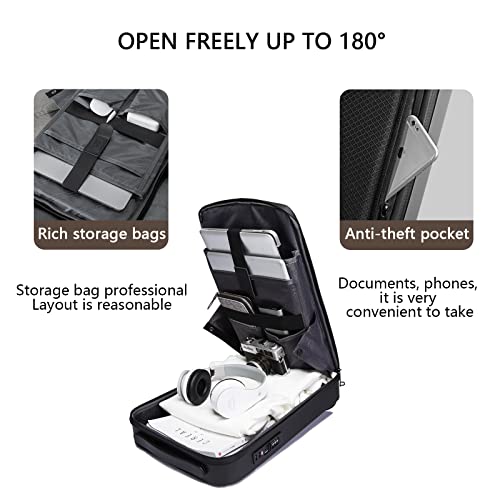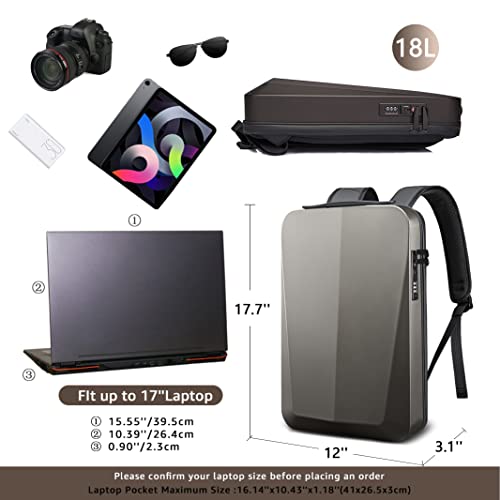 Feel free to contact us with any questions or thoughts :)