Logitech G920 Driving Force Racing Wheel and Floor Pedals, Real Force Feedback, Stainless Steel Paddle Shifters, Leather Steering Wheel Cover for Xbox Series X|S, Xbox One, PC, Mac - Black
Logitech G920 Driving Force Racing Wheel and Floor Pedals, Real Force Feedback, Stainless Steel Paddle Shifters, Leather Steering Wheel Cover for Xbox Series X|S, Xbox One, PC, Mac - Black
Regular price
$278.88 USD
Regular price
$299.99 USD
Sale price
$278.88 USD
Unit price
per
Sale
Sold out
View on Amazon
Brand: Logitech G
Color: Black
Edition: Wheel/Pedals Only
Features:
Works on Xbox Series X, Xbox One and PC - Driving force is designed for the latest racing game titles for your Xbox Series X or Xbox One console. Add driving force to your controller selection and you may never want to race with a regular controller again. G920 driving force pro also works on PC with select titles
Realistic force feedback - G920 driving force is engineered with dual-motor force feedback that is designed to realistically simulate the feel of your car and tires on every turn and type of terrain so you can sense under- or oversteer, drifting and more. With helical gears modeled after the gearing used in car transmissions, you get exceptionally smooth, quiet and precise steering action. Anti-backlash tensioning keeps the wheel and pedals tight, maximizing your control
Quality construction - With solid steel ball bearings in the wheel shaft and stainless steel paddle shifters and pedals, driving force is built for precision racing and long-lasting reliability. The wheel is covered in high-quality, hand-stitched leather, giving it the look and feel of a high-performance racecar wheel and giving you a more comfortable, durable experience. Durable built-in clamps and bolt points allow driving force to be mounted securely to a table or racing rig to minimize shifting or wobbling during aggressive maneuvers
Easy-access game controls - The D-Pad and console buttons are conveniently located on the wheel for seamless access to racing controls, while the semi-automatic paddle shifters help you execute smooth, accurate gear transitions on hairpin turns and straightaways. Glass-filled nylon mounting clamps
Responsive pedal unit - The G920 comes with a separate floor pedal unit that enables a more realistic body position for driving, so you can comfortably brake, accelerate and change gears like you would in an actual car. The nonlinear brake pedal mimics the performance of pressure-sensitive brake systems for a more responsive, accurate braking feel
What you need: Xbox Series X|S or Xbox One Games that support Logitech force feedback racing wheel OR Windows 10 USB Port 150MB Disk storage space Internet connection for optional software download Games that support Logitech force feedback racing wheel
Wheel: Length: 10.24 in (260 mm) Height: 10.63 in (270 mm) Width: 10.94 in (278 mm) Weight without cables: 4.96 lb (2.25 Kg) Pedals: Length: 16.87 in (428.5 mm) Height: 6.57 in (167 mm) Width: 12.24 in (311 mm) Weight without cables: 6.83 (3.1 Kg)
Binding: Personal Computers
Release Date: 14-10-2015
model number: 941-000121
Part Number: 941-000121
Details: G920 Driving Force is the definitive sim racing wheel for the latest Xbox One and PC titles. With realistic dual-motor force feedback and helical gearing for quiet, smooth steering. On-wheel controls and paddle shifters are easy to access so you can make crisp, precise gear transitions. The separate pedal unit gives you natural, responsive control, with a nonlinear brake pedal that mimics the feel of high-performance vehicles. Driving Force is built for comfort and durability with hand-stitched leather and stainless steel components. Built-in clamps and bolt points keeps Driving Force mounted securely to a table or racing rig, minimizing shifting or wobbling during aggressive maneuvers.
EAN: 7106223051904
Package Dimensions: 17.6 x 13.4 x 12.4 inches
Languages: English
Share
View full details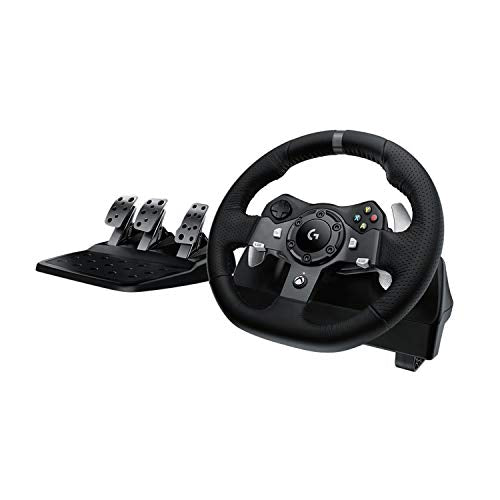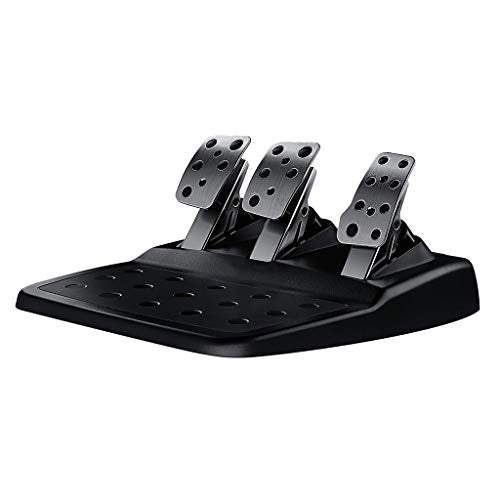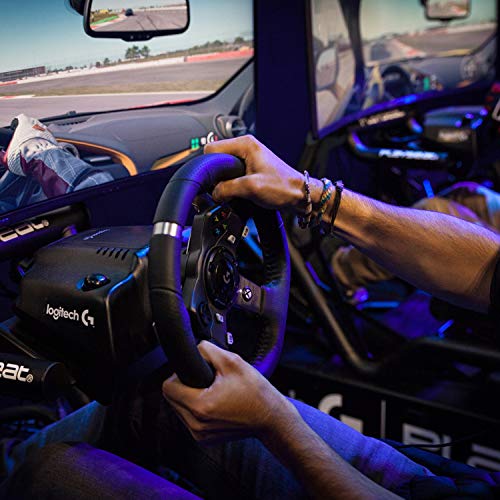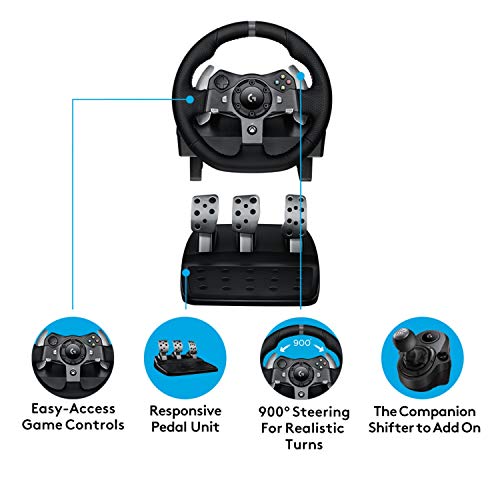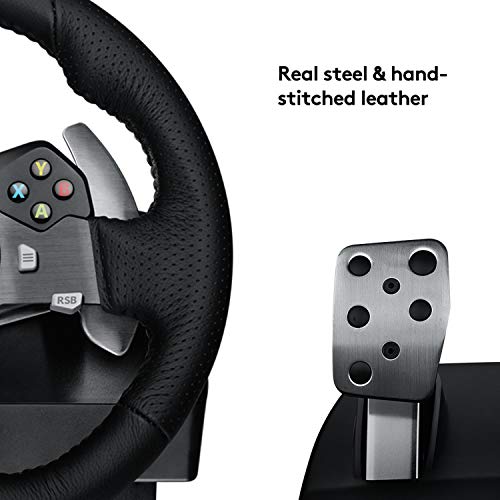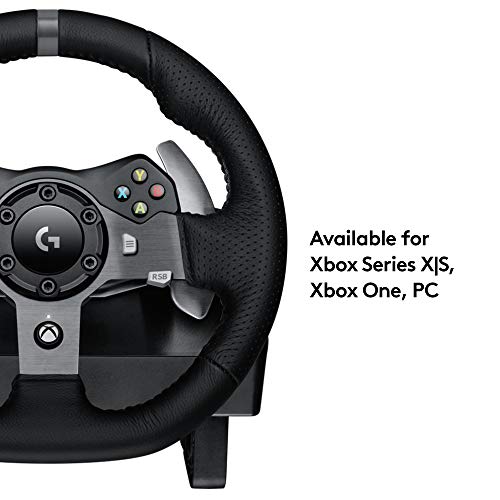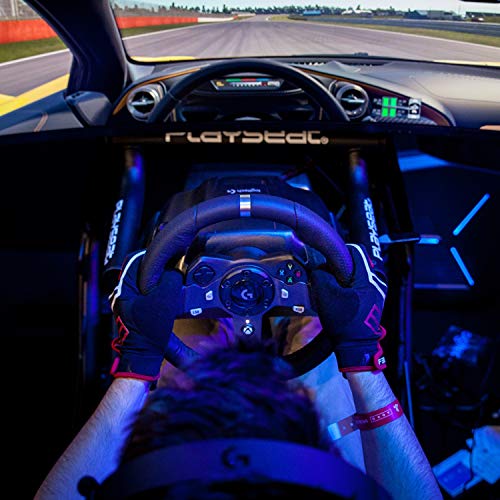 Feel free to contact us with any questions or thoughts :)